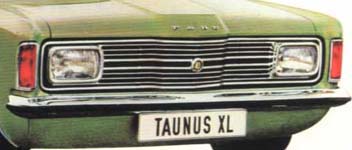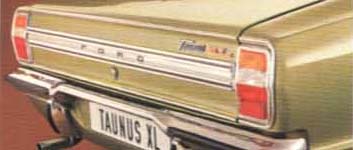 XL: Comfort and Luxury! The radiator grill hosts large rectangular headlights. This model has chromed parts everywhere: around the rear side and lights, around the glasses (hiding the black windshield rubber and back window), arround the wheels (archwheels), on each side of the roof and on the exhaust system !
Wheels are fully decorated with hubcap and additive ring, witch uses the color of the car in some places. (around the holes).
On the back, there's no letters 'FORD', but an aluminum bar which runs all over the width of the car, between the lights. Black 'FORD' letters are empressed here.
Look here, under the bumpers, there is two additional vertical bumper parts. They are present with the front bumper too. But, they are mising on most of ford documents, they are usually optional.