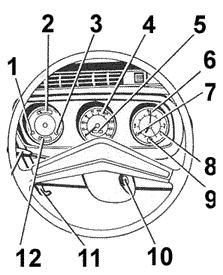 (1) Left Indicator Light
(2) Gazoline level
(3) Oil presure light
(4) Speed Indicator
(5) Counter & Headlight indicator
(6) Electric Clock
(7) Electric Load Light
(8) Right Indicator Light
(9) Clock set
(10) Contact / Start
(11) Open Hood
(12) Water Temperature
The 'XL' has an electric clock in the right frame witch basic models ('standard' and 'L') don't have.
So, gazoline level is set into the left frame.

'XL' has also a key-closed glove box. The car comes with two different keys.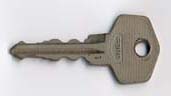 The 1st one opens the doors, the luggage door, the glove box, and runs the engine.
The 2nd one can only open the doors and run the engine. When gonig to the hotel, you will give this 2nd key to the park staff !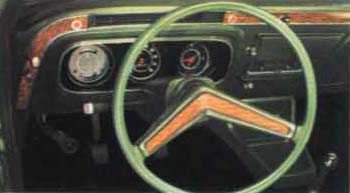 Look at the false wood parts.