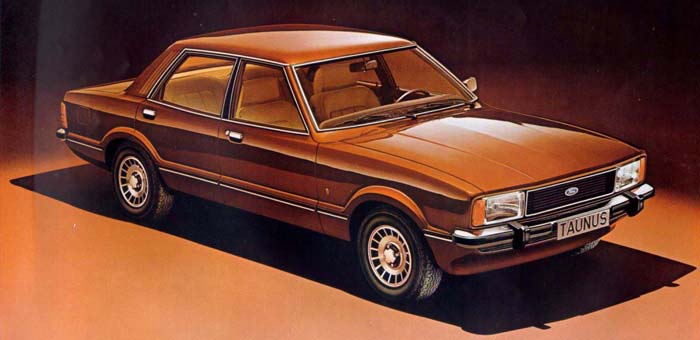 1976: Ford présents its 'New Taunus TC2'. Completly new ? Yes and No !

YES: you saw that quickly, the car is fully redrawn. Good-bye small US design. Welcome sober shapes, of a traditionnal european car.
The hood is flat, top of the fenders too, flashing light indicators are set near the headlights. The aluminium wheels hightlights the hight side models.
TC2 models are: Standard, L, GL, S and Ghia.
The bumpers are still chromed looking, but the rubber took importance. Some chromed lines hightlights the body and frame the radiator grill.
I was forgoting: oval 'Ford' logo is reborn.

No: Mechanics haven't change: same engines, same structure, same rigid rear axle, etc...
The Instrument panel is unchanged, only the sterring wheel is new.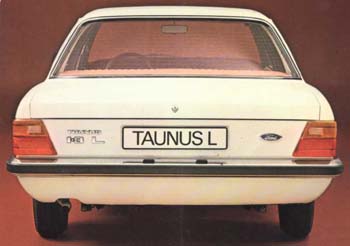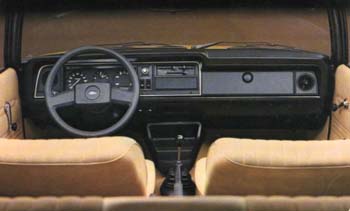 Optionals and Build-in options appears. Warning system, Electric front glass washer, laminated windshield, anti-ice warmer on the rear window...
GHIA models have also headlights washer, intermitents main glass washer, and wood completion inside. (not false wood looking lines, REAL wood - at the top of the doors for example)